Tokyo Walking Course Guide
東京散歩・街歩きガイド|駒込散策(旧古河庭園・音無親水公園)
Average Time: 2.5 hours
Distance: 2.5 km
About the Course – Kyu-Furukawa Gardens & Otonashi Water Park
The course starts from Komagome station to Oji station. The main places of the course are Kyu-Furukawa Gardens and Otonashi Water Park.
In Kyu-Furukawa Gardens there is an old western-style mansion bulit by Baron Frukawa in 1917. Now the building is administered by Tokyo gavernment. It's very important historically as one of first western-style mansions in Japan. The gardens are also famous for a rose garden.
At the last of the course, there is Otonashi Water Park. The park is designed to represent a natural river and valley. It's a small park, but many local people visit there throughout the year.
Course Map
1. Komagome Station 駒込駅
2. Kyu-Furukawa Gardens 旧古河庭園
3. Takinogawa Park 滝野川公園
4. Nanasha Shrine 七社神社
5. The Statue of Vinus 平和の女神像
6. Asukayama Park 飛鳥山公園
7. Otonashi Water Park 音無親水公園
8. Oji Shrine 王子神社
9. Oji Station 王子駅
Google Map
Map of Kyu-Furukawa Gardens
Map
Tokyo Park & Garden Guide 東京散策・街歩きガイド|旧古河庭園 Location: Kita Ward, TokyoAccess: Komagome Station (JR Yamanote L[…]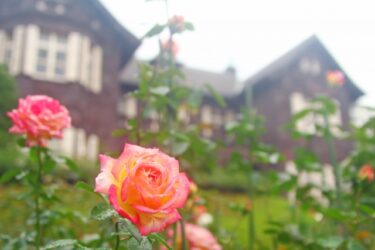 Cotowa
We hold various events and activities like; Language Exchang…