Tokyo Walking Course Guide
東京観光・街歩きガイド|浅草散策(浅草寺・隅田川)
Average Time: 3 hours
Distance: 3.5 km
About the Course – Senso-ji Temple
Senso-ji Temple is one of famous temples in Tokyo and its gate called "Kaminari-mon" is symbolic site for tourism of Tokyo.
It's said that Senso-ji is the oldest temple in Tokyo, which was built in early 7th Century.
Since edo era, Tokyo area has became the center of economy and politics. As Tokyo area developed, Asakusa grew as downtown and the central shopping district.
Now the temple and Asakusa area has become a famous and popular sightseeing spot and more than 30 million people visit the temple.

After looking around Senso-ji temple, you should take Denboin street and go around the temple. You can enjoy the shopping and drinking streets where mostly local people visit. And go to Sumida river. You can take a break at a coffee shop on the riverside.
Course Map
1. Asakusa Station 浅草駅
2. Kaminarimon Gate 雷門
3. Nakamise Shopping Street 仲見世商店街
4. Hozomon Gate 宝蔵門
5. Senso-ji Temple 浅草寺本堂
6. Denboin Street 伝法院通り
7. Chingodo Hall 鎮護堂
8. Hoppy Drinking Street ホッピー通り
9. Nishi-sando Shopping Street 西参道商店街
10. Hisago Shopping Street ひさご通り商店街
11. Edo Downtown Traditional Crafts Center 江戸下町伝統工芸館
12. Statue of Danjuro Ichikawa 市川團十郎像
13. Asakusa Shrine 浅草神社
Google Map
Map of Senso-ji Temple
Map
Tokyo Park & Garden Guide 東京散策・街歩きガイド|浅草寺 Location: Taito Ward, TokyoAccess: Asakusa Station (Ginza Line, Toe[…]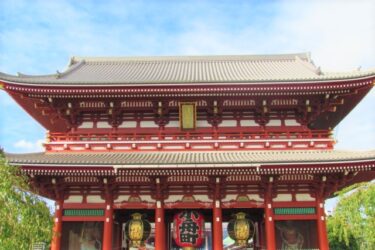 Cotowa
We hold various events and activities like; Language Exchang…