【Tokyo Guide】
 On a busy street in central Tokyo, a big wooden gate attracts visitors' interest. The gate called Sangedatsumon is the symbol of Zojo-ji temple as one of the important cultural properties of Tokyo.
 Zojo-ji temple was built in the late 16th century at the current location, but most original buildings, except for the gate, no longer remain because they were destroyed by disasters such as fires or earthquakes. The gate has stood since 1622 as the front face of the temple.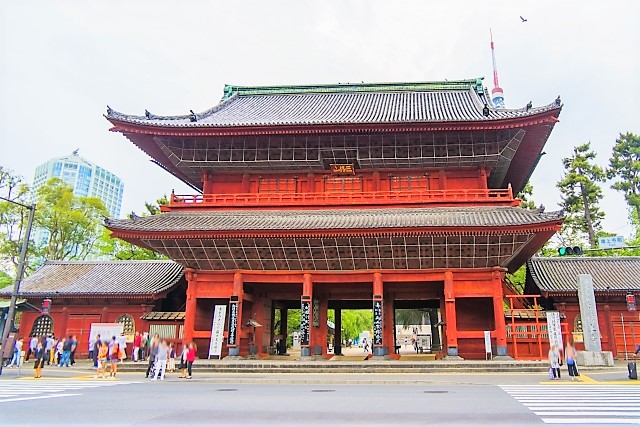 Zojo-ji was supported by the Tokugawa Shogunate and became the Tokugawa family's temple in the Edo era (1603~1867). You can visit the grave of the Tokugawa family and the museum of Tokugawa history in the temple.
 This temple is historically important, but that's not the only reason why it attracts many visitors. The temple is surrounded by parks and promenades, so many people can take a walk around the temple. It's a really good walking trail. You can enjoy the view of Sakura in the spring and the gingko trees' autumn color in the fall around the temple. On the west of the temple, there is a big park called Shiba-koen (Shiba park). It's very popular as a picnic site.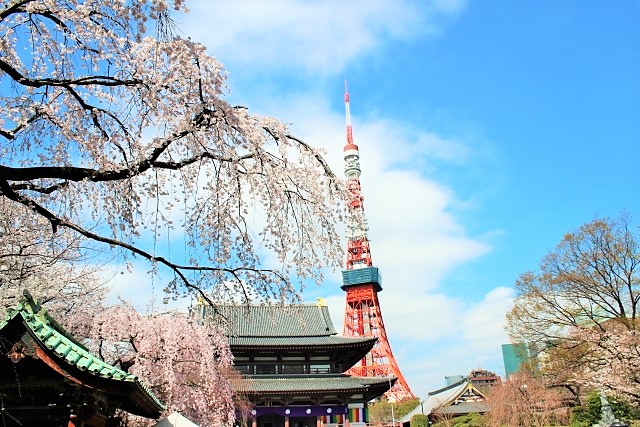 Behind the temple, you can see the Tokyo tower, one of the symbols of Tokyo. I recommend you to visit the Tokyo tower too if you visit Zojo-ji. It's only a 10 minutes' walk from the temple.
Map of Zojo-ji Temple & Shiba Park
Cotowa - ことわ
Tokyo Park & Garden Guide 東京散策・街歩きガイド|増上寺・芝公園 Location: Mina…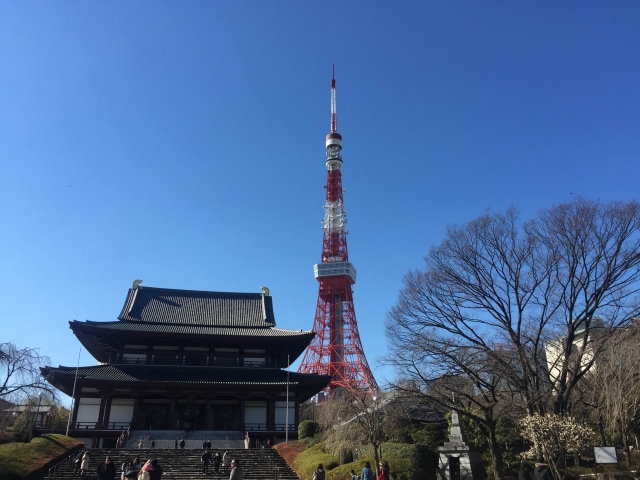 Basic Information
Location:
 Minato Ward, Tokyo
Access:
 Shibakoen Station (Toei Mita Line)
 3 minute walk from Shibakoen station